POLL: Which color theme do you prefer for the wiki?
Edit

We have available the choice of a Light or Dark theme for the wiki. Obviously, our current theme is Dark, but I'd like to place the option out there for us to vote on. Which ever theme has the most votes by Friday, September 7th, 6PM EST (-5:00 GMT) will be selected as the official theme for the wiki.

Until such time, we'll keep it as the Dark theme, since that's how it started.

Here are screenshots of what the wiki will look like: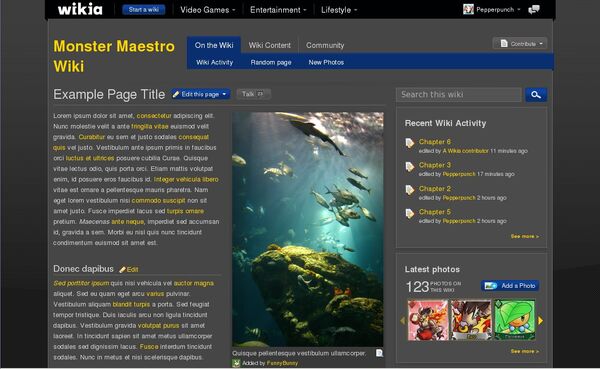 Which wiki theme would you like to use?

Community Poll
Ad blocker interference detected!
Wikia is a free-to-use site that makes money from advertising. We have a modified experience for viewers using ad blockers

Wikia is not accessible if you've made further modifications. Remove the custom ad blocker rule(s) and the page will load as expected.