<< Previous Event - Back to Events - Next Event >>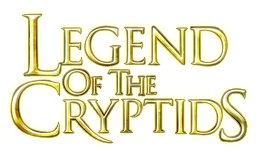 This event is still ongoing. Participate while you still can! See other events here.
This event is to introduce Monster Maestro players to Legends of the Cryptids, a game developed by the same company but targeted at a more mature age group (less cute, more cool artwork.)
The campaign allows players from Monster Maestro to gain rewards for playing Legend of the Cryptids with rare cards and gold tickets given out for reaching certain goals. These rewards are also available for Legend of the Cryptid players starting out in Monster Maestro with similar rewards.
Please Note rewards are for NEW accounts with either game, so if you have a lv 40 cryptids account you won't gain the rewards for the minestones below.
About the Game
Edit
Legend of the Cryptids uses the same setup as Monster Maestro with the exception of Trivolving and possibly a few other differences. The basic game mechanics are identical: find monsters, evolve, enchance, quest, and battle.
The key difference between the games lies in the artwork. LotC art is more based in "realism" and directed toward the Fantasy Gaming audience (eg. Magic the Gathering.)
Screenshots & Monsters
Edit
| | | |
| --- | --- | --- |
| | Whirlpool Leviathan | Hellfire Cerberus |
Random cards you could receive by completing tutorial..
Other Rewards:
Complete Tutorial and recieve the following:
1 x ???? card
3 x Energy Drinks (Bound)
Level based rewards: (reach cerain Levels within 'Legend of the Cryptids')
lv 15 - 1 GCP Ticket
lv 30 - 2 GCP Ticket
lv 40 - 2 GCP Ticket

To claim your rewards navigate to your profile page and scroll down until you see the Legend of the Cryptids banner - once clicked look for the button titled 'Campaign details' open that and scroll down for your rewards.
This Campaign is only valid for NEW accounts at the time of registration. Rewards can't be distributed until tutorial is complete. There may be a delay before rewards are available for collection.
Ad blocker interference detected!
Wikia is a free-to-use site that makes money from advertising. We have a modified experience for viewers using ad blockers

Wikia is not accessible if you've made further modifications. Remove the custom ad blocker rule(s) and the page will load as expected.