<< Previous Event - All Events - Next Event >>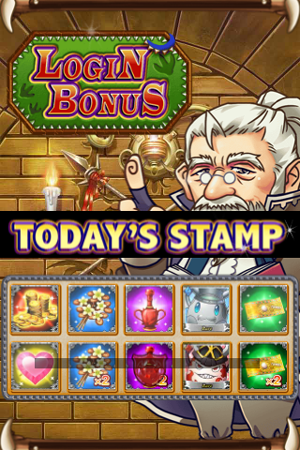 The Login Stamp bonus began August 30th, 2012 and is set to end September 12th, 2012.
Login stamps are awarded once per day when you login. The day resets at 05:00PST. There are 10 login stamps to collect, after which an 11th reward will be received each day.
Rewards:
---
Ad blocker interference detected!
Wikia is a free-to-use site that makes money from advertising. We have a modified experience for viewers using ad blockers

Wikia is not accessible if you've made further modifications. Remove the custom ad blocker rule(s) and the page will load as expected.