<< Previous Event - All Events - Next Event >>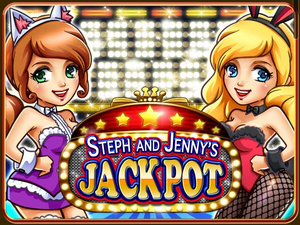 Duration: December 12nd - December 13rd
Extended Duration: None
This event has ended! See other events here.
Event Details
Edit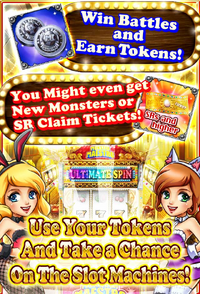 Promo: Win Battles and Earn Tokens! You Might even get New Monsters or SR Claim Tickets! Use Your Tokens And Take a Chance On The Slot Machines!
Objective
Edit
Battle other players to earn Tokens! Then use your tokens on 1 of the 3 wheels!
Super Spin (5 tokens)
Premium Spin (10 tokens)
Ultimate Spin (20 tokens)
Notes:
Tokens are awarded based on how much atk pwr you use eg. 70 atk = 7 tokens
Tokens are only awarded for battles you start and only through the event page!
Unused tokens will be removed on 26th October 11:59pm PST
Super Spin Prizes:
Edit
Premium Spin Prizes:
Edit
Ultimate Spin Prizes:
Edit
---
Ad blocker interference detected!
Wikia is a free-to-use site that makes money from advertising. We have a modified experience for viewers using ad blockers

Wikia is not accessible if you've made further modifications. Remove the custom ad blocker rule(s) and the page will load as expected.